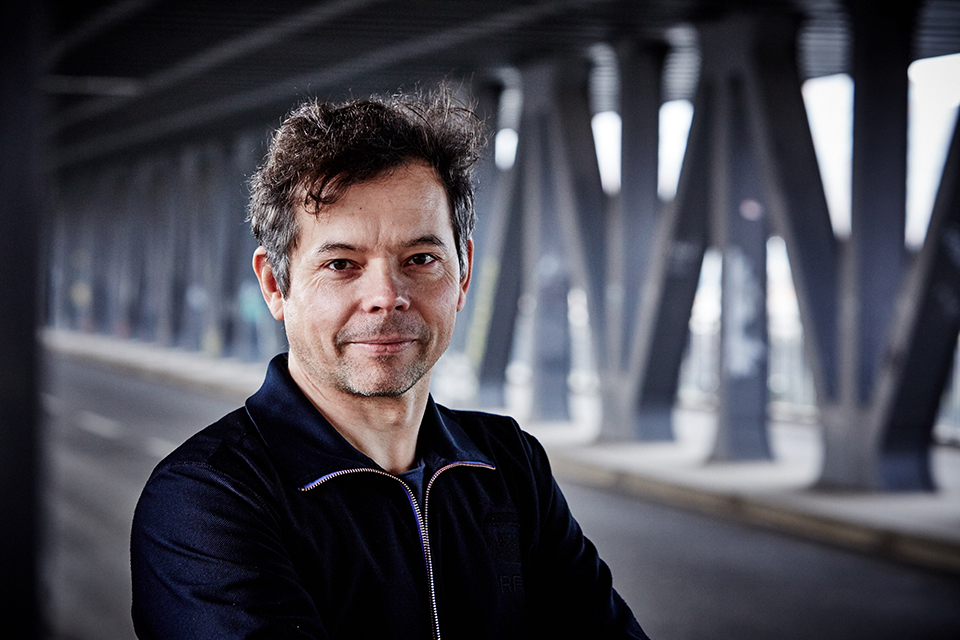 photo by Uwe Schiereck
Michael Laakmann Cinematographer and Stereographer
Based on skills, which I acquired during 7-year-long work as a focus puller and my studies in Art School Hamburg, I started 2001 my work as a cinematographer on e.g. commercial and corporate films, music clips, art projects and short films.
I like to combine artistic stories with new film technologies. We live in a world of immersive film technologies and that is fantastic … Nowadays, each film idea could be shot in a wide range of possible techniques like VR, 3D, Multiscreen, Black and White HDR etc. As a Cinematographer I want to create the look your idea and story needs.

My hands on expierence as a Cinematographer includes commercials like Sony, Total, Hauschka, Abtei, corporate films for Flensburger, Deutsches Zentrum für Luft und Raumfahrt/ Artprojects/Multiprojections like " Die Quadratur des Schweigens" from Maria Garcia del Pilar, 24 H Dahlem Part 1-3 and, music videos like Gentleman, RightSaid Fred, Loona. My fascination with new artistic expressions brought me also to 3D Stereography and in 2009 I started to accompany 3D film productions as a Consultant and Stereographer. My hands-on experience includes international 3D Blockbusters and projects e.g. "Hansel and Gretel- The Witch Hunters", The Return of VIJ" Part 1 and 2 and "Battle of Warsaw 1920" and "Florence and the Uffizi Gallery 3D/4K".
In both professions my aim is to lead projects from the early steps to the finish, which requires a tight cooperation with set design/costume/light department/editors/color graders/post supervisors. From small to big budgets, the aim is to find the right technical solutions to express the visions of the directors and artists and at the same time to make the production happy.

Since 2009 I have been involved in and led 3D workshops and lectures, e.g. at HFF Munich Filmschool, HFF Potsdam Filmschool, ELO Filmschool Helsinki and at Filmspringopen Krakow in cooperation with D.o.P. Slawomir Idziak.

For me it is important that at the end there is a significant and unique product. If you feel that your film idea is in good hands, feel free to get in touch.
Contact
Michael Laakmann
Wöhlertstrasse 5
10115 Berlin
Germany
Mail: info@michael-laakmann.de
Mobil:+491713693458